EXPERIENCE + KNOWLEDGE | CONSULTING | EDUCATION + TRAINING  RESEARCH + DEVELOPMENT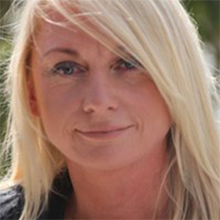 My expertise is working closely with directors and managers to create a policy that works for their company culture and Health & Safety requirements. Alcohol and Drug Testing is mandatory if a company has safety sensitive roles. Emphasis is always focused on the safety responsibility of worksites and workplaces.
As a former Registered Nurse working in a variety of clinical settings such as DHB's, Corrections, Forensic and Surgical units , I have gained a wealth of experience and knowledge into the human factor and wellness scenarios.
My primary focus now is in workplace wellness and preventative healthcare with a continued passion for educating and empowering others to create healthier, safer workplaces. Having over 10 years' experience as the assessor of these unit standards I have presented and trained over 500 people in a variety of industries and organisations to the workplace drug testing standards.
I have extensive experience in this field and will continue through ongoing research and development with my partners to have the most up to date and effective drug and alcohol policy's and testing options for my clients.
Experience gained from working alongside clients has made me very aware of the varied circumstances that can surround the misuse of alcohol and other drugs, and have seen first-hand the effects that a positive result can have, not only on the individual, but also on their families.
TJC offer consultancy services with developing drug and alcohol policies that are legally robust, education and awareness seminars, NZQA training and assessment for certified collectors in workplace drug testing.
Education is key to a successful drug and alcohol policy, bespoke trainings for employee awareness and manager awareness programmes can be presented in-house by myself or one of my colleagues.
NZQA Unit Standards training and assessment can be carried out in-house or attend one of the open courses based at Canterbury Health Lab in Christchurch.  Regional trainings also available and the training page will have updates of these.